Worked with Volvox Labs to create VFX content for a moving image commission for NYLON Beauty Innovator Awards. The content was designed for an 'immersive 360-dome projection experience' called The Pore which invited guests to experience how extreme temperatures, wind, dirt and pollution make us feel.
Content was simulated and rendered in Houdini.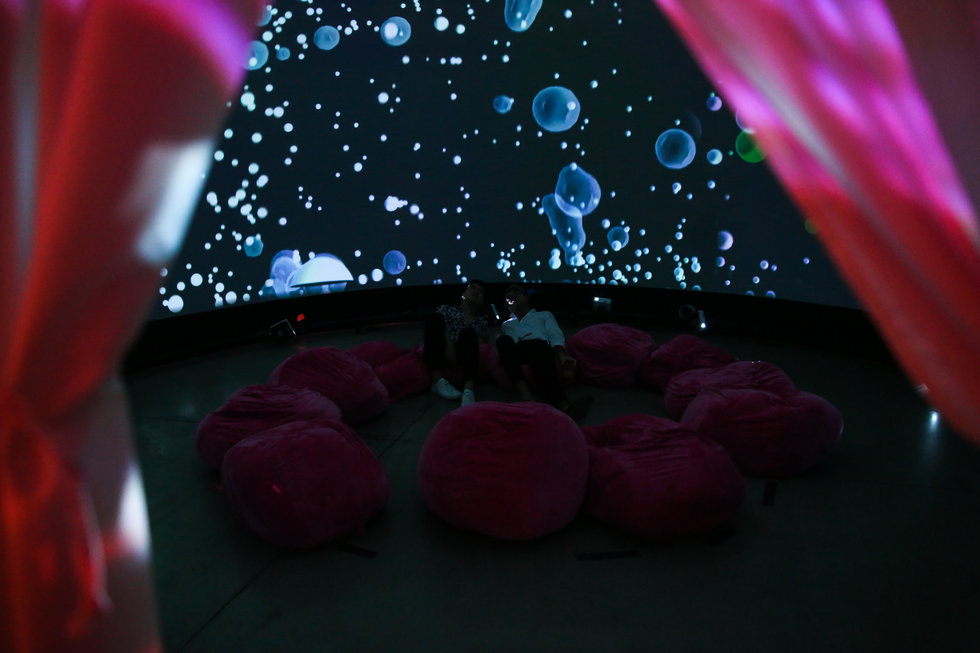 In addition to working on the design team, I worked alongside Technical Lead at Volvox - Xavier Cruz, to projection map the exterior of the dome in Touch Designer.